Wrongful Death & Serious Injuries
Maui Lawyer: Wrongful Death and Serious Injuries
If your loved one has suffered from a catastrophic or fatal injury, you are no doubt reeling from the tremendous and sudden loss. The legal implications may feel irrelevant compared to your family's feelings of grief. Your mind may be too focused on the "what-ifs," "whys" and "hows" to begin thinking about how to respond. It is your attorney's duty to respect your feelings of grief and do everything he can to help ease your burden, rather than force you through the legal process when you aren't comfortable with it. Contact Us Now.
As an attorney with over two decades of personal injury and wrongful death experience, I have helped individuals and families cope with the initial shock of losing a loved one and given them some small peace of mind during a time of deep sadness. Often I can start the information gathering and investigation that is so important to the later handling of the claim and litigation. I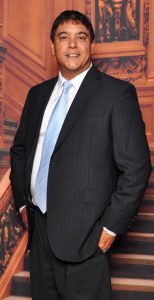 understand that your wrongful death case is not about money: It is about understanding what happened, why it happened, holding wrongdoers responsible for their actions, finding justice, and trying to prevent it from happening again.
But litigation can only do so much against a legal issue that is so complex and far reaching into the lives of the deceased person's survivors. I help families with every aspect of their case, from litigation to probate issues and guardianships. When your case calls for litigation, I will aggressively pursue your interests; but I am also a compassionate advisor for you and your family to help you deal with any legal issue that may arise during the process. My office can obtain the medical records, police reports, death records, witness statements and other reporting and types of records necessary for the case, and has developed contacts to expedite this process.
As a former insurance defense attorney, I am knowledgeable of the insurance coverage issues that can arise, and how to handle those issues. I have a deep understanding of automobile, government, criminal proceedings, property and business insurance and how to address 'claims' issues and how to obtain necessary information. If you have any questions about your case, contact me today for a free initial consultation.
I help clients with the following serious injury and wrongful death issues:
Catastrophic injuries
Disability and impairment
MVA Death
Motorcycle Death
Drunk Driving Injury
Collisions
Paralysis
Loss of limb
Traumatic Brain Injury
Blindness
Fatal accidents
And many more
To speak with an experienced and compassionate attorney about your serious injury or wrongful death issue, contact me for a free consultation. From the moment you call, I will do everything I can to help you through this difficult time.