INSURANCE CLAIMS FOR PERSONAL INJURY OR PROPERTY DAMAGE
As a former insurance defense attorney, I was trained to handle a kind of case called "insurance coverage" which involves the litigation of disputes involving whether insurance coverage exists. Contact Us Now. While my early career involved cases for the insurance companies, that was often against other insurance companies or the policyholder. I understand how to communicate with insurance adjustors and am familar with the case analysis and reporting done by defense counsel for and to the insurance company. For the last 23 years my practice is primarily on behalf of the policyholder seeking to enforce or establish insurance coverage, so that their injury claims or property damage are covered.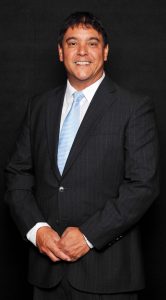 I have represented policyholders under automobile policies, homeowner policies, commercial general liability, life insurance, accident insurance, and have litigated cases in State and Federal Court(s) and have briefed (written and argued) cases litigated before the Hawaii Supreme Court and in the Federal 9th Circuit Court of Appeals.
My Office will assist people with Insurance Claims against insurance companies regarding:
Automobile Coverage Denial and Availability and Limits under Personal and Business Policies
Fire Damage Coverage
Denial of Life Insurance Benefits
Denial of Accident Death Benefits
Denial of Coverage for Catastrophic Property Damage
While I handle these above types of insurance claims, my office does not generally get involved with property damage claims related to collision damage of a motor vehicle; worker's compensation insurance matters, Unemployment Insurance Benefits, or health insurance cancellation claims. Depending on facts or circumstance my office may on occasion assist with severe auto property damage insurance issues and especially egregious health insurance cancellation claims.