After attending Ivy League college at Cornell University, I worked for two years before attending law school. I graduated from the State University of New York (SUNY) Law School in 1993 and have practiced law solely in Hawaii. Since 1997, I have operated my own Law Firm.
Matthew S. Kohm Attorney & Counselor at Law Wailuku, Hawaii Phone: (808) 249-8968 Email: mkohm@hawaii.rr.com Email:
Contact Us Now
.
I began my career as an insurance defense attorney for one of Honolulu's big insurance defense firms. In 1995, I came to Maui to work for the government, but soon went to work for myself. In my developing practice I saw a real need for victims of personal injury to have compassionate and effective legal representation, understanding the interplay of insurance and claims handling process of defendants. Since opening my firm, I have helped individuals, visitors and families from across Hawaii and the mainland seek fair compensation for their injuries; recover in the process; and address the multitude of insurance, compensation, and medical and job related issues.
I served three terms as a Maui County Grand Jury Counsel. I was a board member and Secretary of the Maui County Bar Association. I have received a pro bono service award from the Volunteer Lawyers of Hawaii, and was recognized by the Hawaii State Legislature for representing individuals with limited incomes. I have previously served as one of the two Hawaii delegates to the American Association of Justice and am a 'past' board member of the Hawaii Association of Justice, formerly known as the Consumer Lawyers of Hawaii.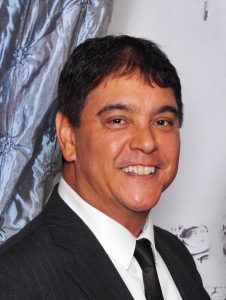 My law practice also involves appeals and I am admitted to practice before the Ninth Circuit Court of Appeals, the Supreme Court of the United States, as well as all Federal and State courts in Hawaii. I have handled some sixty plus appeals and have a number of published decisions. I have argued in front of the Hawaii Supreme Court prevailing in 3 cases and waiting on a decision in a forth case. Outside my law practice, I am a part-time musician and surfer, and spent several seasons as an American Youth Soccer Organization coach.
If you have any questions about an issue related to personal injury, contact my office to speak with me directly about your case. Please visit my website through the link above.